| | | | |
| --- | --- | --- | --- |
| Distance: 17.27 mi | Moving Time: 01:15:07 | Elevation Gain: 495 ft | Bike: Giant TCR |
A trip out to an old common destination, Flat Fork Park. This is a very nice park situated pretty close to home with wide walking paths that are cycling friendly, gravel paths, ponds with fishing docks, a giant hill to climb, dirt trails from beginner level to slightly advanced, a trail that's more of a bmx trail, a walking bridge, wooden structures off the ground for picnics and a higher vantage point view of the park, a creek bottom (that my dog loves by the way), picnic tables, restrooms, and a lot of trees. The trails aren't long trails, but the more advanced areas have several obstacles.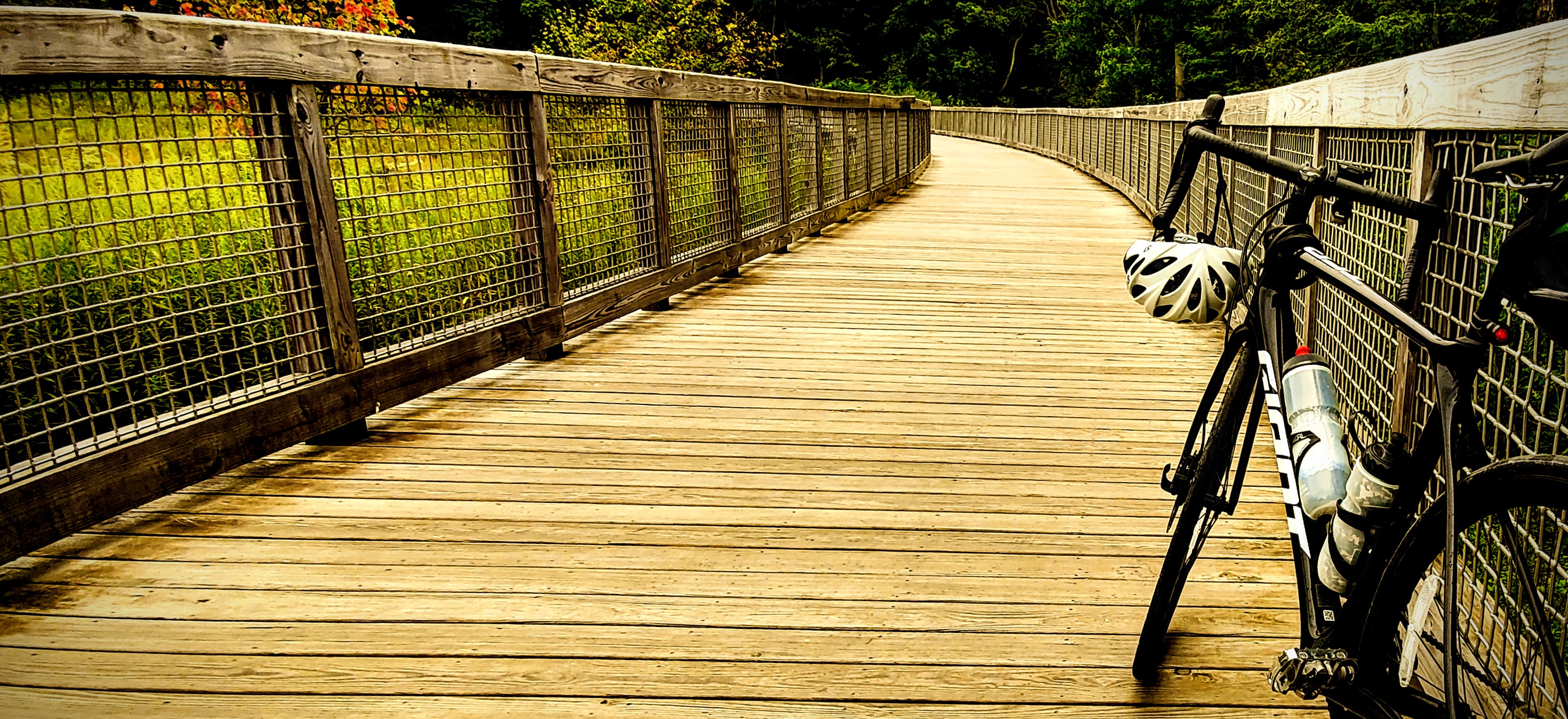 I tackled the Ringer Road climb two more times. My speed on this climb was at 15.3 MPH on the first pass, I have no idea how the leader of this ride hit 29 MPH. The only thing I can think of is that scene from one of those Back to the Future movies, where they're on their hover boards holding on to the bumper of a car and then letting go after they get to speed. Who knows… maybe they're just a little more awesome.